Manitoba Association of Non-Teaching Employees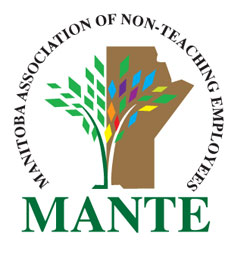 The Manitoba Association of Non-Teaching Employees (MANTE) was certified as the bargaining unit for all clerical employees of the St. James-Assiniboia School Division #2 on November 23, 1977.
We are currently an organization of approximately 400 members. At the school level we represent Educational Assistants, Program Assistants,  Library Technicians, Interpreter Tutors, Secretarial Staff, Computerized Notetakers and Behavior Intervention Specialists. At the Board Office and Maintenance we represent non-management Secretarial Staff including payroll, accounts payable/receivable and reception.

The objects and purposes of the Association are to unite into one organization all non-managerial employees, to act as a bargaining agent for employees, to regulate the relations between employees in an equitable manner and to maintain harmonious relations between the employers and the employees.